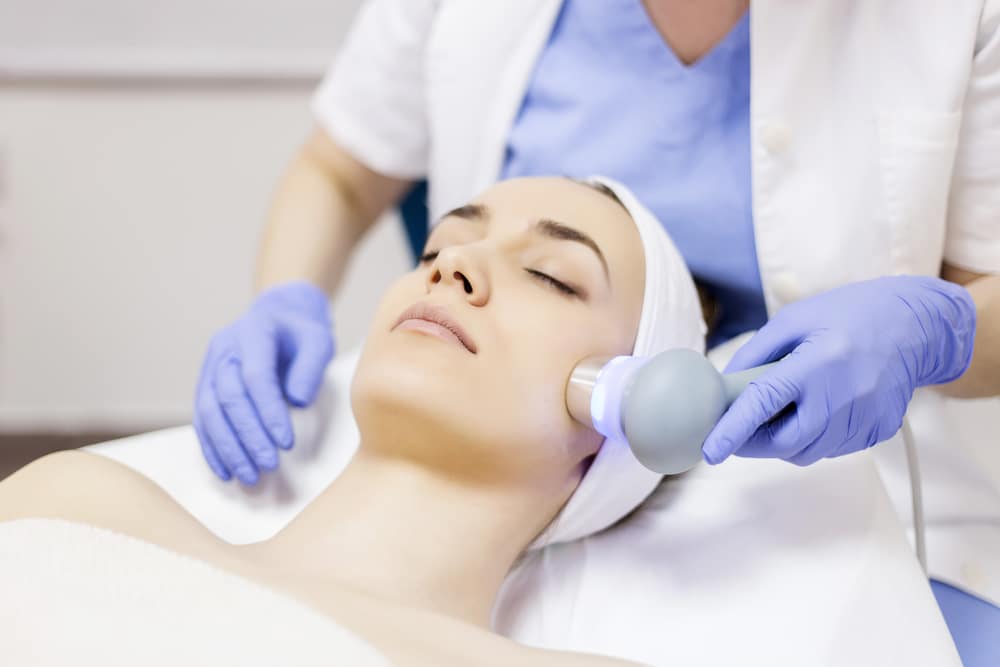 NIR SKIN TIGHTENING?
When a patient at Refresh is scheduled for a skin-tightening procedure, they're looking to decrease sagging skin in various parts of the body. The neck, chin, chest, stomach, legs, buttocks, arms, knees and areas of the face are generally among the areas treated, but every case is unique.
WHAT IS NIR SKIN TIGHTENING?
NIR means Near Infrared, and this laser uses a high-power light source in the near infrared spectrum to achieve safe and effective sub-dermal (below the top layers of skin) heating, stimulating the growth of new collagen and tightening loose skin while also imparting a youthful glow to the skin. Tired of flabby bellies and buttocks after menopause or pregnancy? Hate those creepy knees or arms? Want a subtle breast lift or just want to tighten up the neck or jawline? Then this is the laser treatment for you. There is no down time after the procedure, and you won't experience any pain, but you'll see all the results! Visit us for six sessions, two weeks apart for new collagen, better elasticity and a smoother appearance for your skin.
OUR TREATMENT OPTIONS
Refresh utilizes advanced technology such as Near Infrared Radiation Lasers to stimulate collagen growth to promote skin tightening with no pain! Our treatment options are non-invasive and require minimal downtime in our patients. For more information concerning our body contouring treatments options, or to speak to one of our staff about your unique condition, please contact Refresh today.
SKIN LAXITY TREATMENTS
Skin laxity is a human condition that is almost unavoidable. As the natural aging process continues throughout a human lifespan, the elasticity of skin becomes laxer and gravity begins to take effect. This can cause sagging, drooping, folds and bunching in areas of the body that may make someone feel uncomfortable. At Refresh, we can reverse the signs of aging, give your skin back its tight, voluminous look and fill you with the confidence you need to go on – comfortable in your own body.
OUR TREATMENT OPTIONS
Refresh doesn't just offer one effective solution for skin laxity, but many. We employ the top heat and energy dispersing devices available to reach under the top layers of the dermis Refresh doesn't just offer one effective solution for skin laxity, but many. We employ the top heat and energy dispersing devices available to reach under the top layers of the dermis and create lasting youthful change from within. Radio waves, via the NIR laser, super heat the cells under the top dermis levels to promote collagen production within the body and heal the affected areas. Tightening of the face, arms, buttocks, abdomen, hands and other locations can be achieved without surgery and require as little as no downtime as opposed to months with ablative laser treatments. Our unique treatments focus on skin cell regeneration throughout the process. Refresh works in collaboration with the body's natural healing process to correct issues with sagging or laxity. For more information concerning skin laxity treatment options, or to speak to one of our staff about your unique condition, please contact Refresh today. Before & After Gallery
Explore