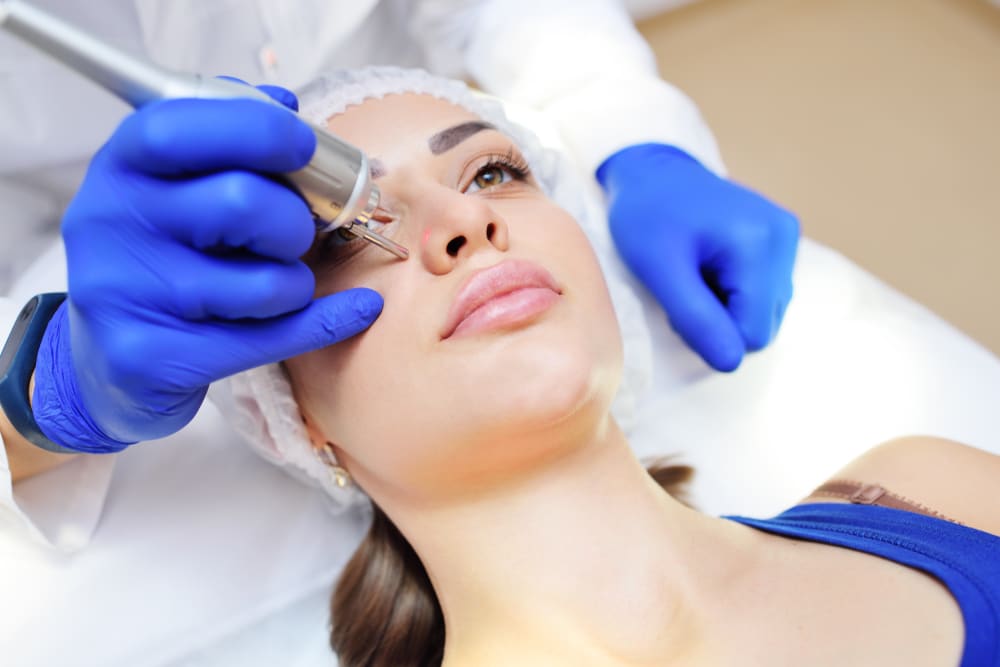 WHAT IS A PIGMENTED LESION?
Pigmented lesions can be classified as any dark spot on the skin resulting from exposure, trauma, or lifestyle choice. These pigments include, but are not limited to, sun spots, Melasma, age spots and birthmarks. Patients seeking to have them removed generally do so because they are in such conspicuous areas such as the chest, face, neck and hands.  
HOW CAN I REMOVE THEM?
Pigmented lesion removal is a specialty of ours here at Refresh! We work with each and every patient; getting to know their unique condition then recommending the appropriate courses of action. One of the most effective methods of pigmented lesion removal that we always utilize is focused, cosmetic lasers. Laser therapy, such as Fraxel Restore, delivers the right wavelength and amount of laser energy to disrupt and disperse unsightly pigmentation where it collects on the skin. The laser is calibrated correctly to avoid skin discoloration but does leave a small scab in the affected area to promote natural healing and cell growth. There are also prescription topical cosmetics and chemical peels to lighten the spots. IPL laser therapy can also be used to get deeper, more persistent dark areas.  
EXPERIENCE IS EVERYTHING
While cosmetic laser treatments are highly-effective they must have the correct pulse duration and energy levels for the most optimal results. Dr. Lori Gerber and her trained team of medical technicians have just that experience and have helped thousands of patients in the Philadelphia area get the correct pigmentation that matches their look and lifestyle. For more information concerning Pigmented Lesion Removal treatment options, or to speak to one of our staff about your unique condition, please contact Refresh at 215-876-0512.