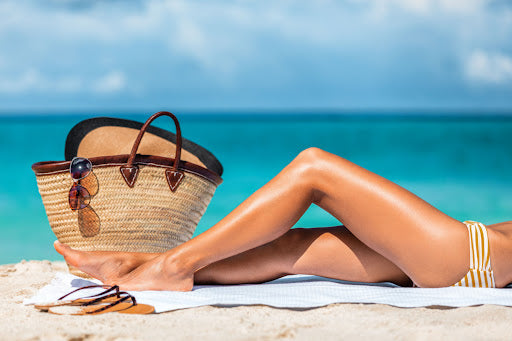 Thanks to continuing advancements in laser technology, patients around the globe have a new treatment available to prevent hair from growing. Laser treatments are an effective method of removing hair that has continued to grow popular over the years — but what are the benefits of laser hair removal? Not only will you save money in the long run with laser treatment, but it has many advantages as well. If you're considering a permanent hair removal procedure, here's an overview of the benefits of laser hair removal.
Safer Procedure
Shaving your hair with a razor comes with the risk of cutting your skin by accident — but with laser hair removal, you won't have to worry about painful and unsightly cuts. Laser procedures are non-invasive treatments. So long as a laser procedure is performed by a professional, it is a much safer hair removal process than other methods like shaving or waxing. Unlike those procedures, patients won't have to worry about scars, bruises, or other side effects just to have their hair removed. The lasers themselves don't target skin, meaning there are fewer associated risks outside of minimal pain and discomfort.
Saves Time
Nobody wants to devote a lot of time to a permanent hair removal procedure. With laser technology, you won't have to. Although the total time will change based on the targeted body parts, with more extensive treatment areas naturally taking longer, laser hair procedures are very fast. Each treatment session only takes an hour or less — some even take just a few minutes to complete. Thanks to the speed of laser hair removal procedures, you'll be able to easily move on with your day and won't have to worry about recovery time either.
Laser hair procedures won't just save you time during the day of your session but throughout your daily life as well. You'll be hard-pressed to find someone who wants to spend time shaving their body — but because laser treatments curb the growth of future hair, you won't have to deal with routine shaving. 
Reliable Results
Perhaps one of the most significant advantages of laser hair removal is how effective the process is. The lasers work by applying heat onto the hair follicles, which prevents any future hair growth in the treated area. As a result, you'll begin to notice the positive effects of the treatment in only a few sessions. Given how precise the lasers are, you can trust that they won't leave any hairs either — which results in smoother, clearer skin. Laser hair treatments offer long-term results for patients. Plus, when it does regrow, it will be thinner than before the treatment.
Call Us for Permanent Hair Removal Services
If you're interested in laser hair removal in Langhorne, PA, and the surrounding areas, then you've come to the right place. Refresh Wellness offers permanent hair removal treatments and various other services, including weight loss coaching in PA. For more information and to schedule your appointment, give us a call today.