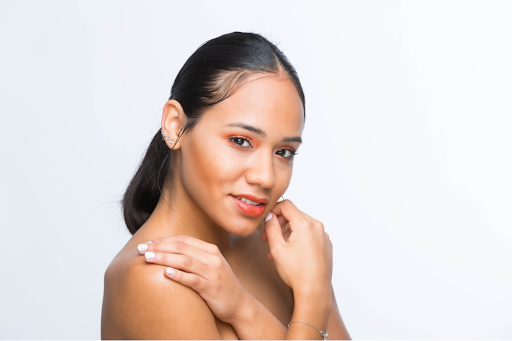 Searching for an easy and effective way to rejuvenate your skin? Then consider a microinfusion facial! Also known as glass facial, this treatment method is the perfect way to restore a healthy and glowing look to your skin. If you're interested in learning more about the procedure, then here's what you should know about microinfusion facials and the many benefits they'll offer.
The Microinfusion Treatment Process
Before undergoing a microinfusion facial, you need to meet with an aesthetician. They'll assess the condition and history of your skin to determine which nutrients and ingredients are best suited for your circumstances. Some of the ingredients you can expect to receive in a microinfusion include:
Vitamin C

Hyaluronic Acid Filler

B Complex Vitamins

Botox

Platelet Rich Plasma (PRP)

And More
Once your personal selection of ingredients has been developed into a mixture, it's ready for treatment. A micro-channeling device will send the nutrients straight to the superficial layer of skin by stamping them with tiny needles. 
While getting injected with several needles all at once may sound scary, they're so small that they won't hurt at all. Instead, your skin will absorb the personalized combination of nutrients in the areas that need them the most. Additionally, the controlled damage of your cells will activate the body's natural healing process to make your skin better than ever.
Benefits of Microinfusion Facials
Your skin benefits in more ways than one by receiving a glass facial. Here are a few of the major ways that a microinfusion can improve your face and wellbeing.
More Beautiful
The most apparent benefit of getting a microinfusion facial is the wonders it can do for your physical appearance. Nutrients from the treatment will promote healthy skin growth and create a natural glow. It can also even out your skin tone to further refine your visage.
Promotes Skin Moisture
If you've been experiencing dry skin problems, then a microinfusion facial offers a solution. Hyaluronic Acid is naturally produced and helps retain moisture, but because it's produced less as we age, it can cause wrinkles to appear. By receiving supplements through a microinfusion facial, your skin will droop less and feel firmer than before.
Helps With Acne Issues
When botox is included in your microinfusion mixture, it can help address any acne issues you're suffering.
Protects Against the Sun
Many of the vitamins used in microinfusion facials can help protect your skin against sun damage. For example, Vitamin A helps the production of skin cells, while Vitamin E can absorb UV rays from the sun.
A Safe Alternative
If you have sensitive skin and are looking for a safer alternative to microneedling procedures, then microinfusions are an excellent choice. The treatment also has little to no side effects, so you won't have to worry about serious soreness and swelling pain afterward.
Faster Than Other Methods
Microinfusion facials are much quicker than microneedling. Not only will the procedure itself take around only 30 minutes, but you'll start to see the benefits sooner as well. Plus, while micro-needling requires roughly three days of downtime, none is needed at all for microinfusion.
However, the results of microinfusions are not permanent. Regular treatments are needed to maintain a healthy level of nutrients for long-term results. If you're searching for a place to receive a microinfusion facial, then visit Refresh Wellness. We offer various health and wellness services to keep our clients in their best physical condition, including our medical weight loss coaches in Pennsylvania. To learn more information and to get started, give us a call today.